This September In The MLB – What We Need To Know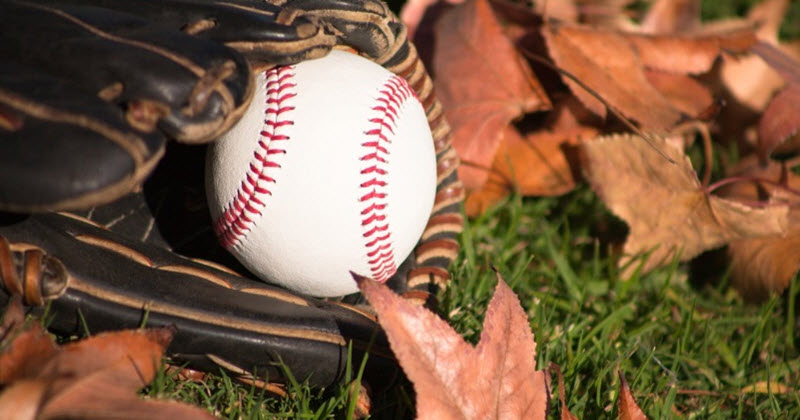 With 4 weeks left in the MLB season, the Playoff picture is starting to take shape…sort of. Half the Divisions are close to being wrapped up, but the other half, even more so the Wild Card spots, are wide open. Here is what we have to look forward to the next month of baseball.
What We Know
The New York Yankees, Houston Astros, & Los Angeles Dodgers have all but wrapped their Divisions up. All 3 teams have at least a 9 game lead, with no signs of slowing down. They can pretty much set the regular season on cruise control and coast into the post-season. Not much to discuss here.
On a completely different note, we have 4 teams well on pace to lose 100+ games. The Detroit Tigers, Baltimore Orioles, Kansas City Royals, and Miami Marlins seem like locks. All 4 teams already have 88+ losses. Within striking distance are also the Toronto Blue Jays (84), Seattle Mariners (81), and the Colorado Rockies (80). If at least 1 of these teams can tank just enough, we may set an MLB record, with FIVE teams losing 100 or more games in a season! Current record stands at 4 in 2002. Make it happen boys.
What We Don't Know – Divisions
The Minnesota Twins held an 11.5 game lead in the AL Central as late as June 3rd. Over the span of about 5 weeks, that lead was erased by the Cleveland Indians, with the Indians even taking the lead for couple days. Since blowing that lead though, the Twins have won 12 of 17 and opened up a 5.5 game lead over Cleveland. With a month to play, Cleveland and Minnesota still face off 6 more times, so in theory, the Indians can still overtake the Twins. But with a 5.5 game difference, it would take a total collapse by Minnesota. Don't see that happening (again).
The Atlanta Braves division lead currently sits at 6.5 games, with the Washington Nationals sitting in 2nd Place. Like the Twins/Indians, these teams have 2 series remaining against each other. Both teams have difficult September schedules, but Washington's is much worse. 2 series vs Atlanta, 1 (5 game) series vs Philadelphia, 1 series vs St. Louis, 1 series vs Minnesota, and 1 series vs Cleveland. All teams above .500. Only remaining series against a losing team is a 3 game set vs the Marlins. Unless the Nationals can win at least 6 out of the 7 remaining games against the Braves, this Division belongs to Atlanta.
The St. Louis Cardinals currently have the smallest Division lead in the MLB, at 3 games above the Chicago Cubs. And like the 2 Divisions discussed above, these 2 teams have 2 remaining Series against each other. To take that a step further, they go head to head 7 of the last 10 games. Aside from the Cardinals series and a 4 game series against the Brewers, every remaining game on the Cubs schedule is against sub-.500 teams. If this Division is within a couple games going into the last 10 days, this should come down to the wire. Looking to be the best Division race of the year. Possibly the only one.
What We Don't Know – Wild Cards
The American League Wild Card spots are currently held by the Tampa Bay Rays and the Cleveland Indians. The Oakland A's are 1 game back, with the Boston Red Sox 5.5 games back. Despite currently being the odd man out, the A's path is by far the most favorable of the bunch. 8 series remaining, ONE of which is against a team with a winning record. You can probably count them in. For the remaining spot, it appears that it will come down to the Rays or the Indians. They are currently within a half a game of each other, with very similar schedules down the stretch. Both have 8 series remaining, Tampa plays 3 against winning teams, Cleveland 4. Slight advantage Tampa. Now the biggest "wild card" in this AL Wild Card conversation is the Red Sox. After a terrible 6-13 start, they have bounced back to have a nice season. But they are wildly inconsistent. There is an equally likely chance that they storm back to capture a Wild Card berth, or…drop 17 out of 25 and end up 15 games back. There is no in-between.
The National League Wild Card is wide open. There are 15 teams in the National League, 9 of which are over .500. And all 9 of them are in Playoff contention. Of the 6 teams currently vying for the Wild Card, no team is more than 4 games out. 4 games! The Washington Nationals and Chicago Cubs are currently sitting in the driver's seat, with the Philadelphia Phillies, Arizona Diamondbacks, Milwaukee Brewers, & New York Mets all between 2.5 and 4 games behind. The Chicago Cubs are currently sitting in the 2nd Wild Card spot, with a pretty favorable schedule in September. Barring a major collapse, they should get in. Note – This is what the Cubs used to be known for. I make no promises here. As for the last spot, I have no logical prediction. As up for grabs as it gets. Of the bunch, although Washington may be the best team, their remaining schedule is absolutely brutal. 8 Series remain, only 1 against a losing team. The Phillies schedule isn't much easier, as they only face 2 losing teams the remainder of the season. Tough to overcome for both. Both the Diamondbacks and Brewers have pretty cushy schedules remaining, but a 3.5 & 4 game deficit is a lot to make up. The Mets have played very well as of late, but with a 4 game deficit and a rougher schedule coming up, too much. Count them out. With all that said, it's simply too close to predict at this point. Check back with me in a couple weeks on this spot. For reference, here are the 6 NL Wild Card hopefuls, and how the rest of their season looks:
| | | |
| --- | --- | --- |
| Team | Games Back | Remaining Opponent Win % |
| Nationals | +3.5 | .549 |
| Cubs | 0 | .491 |
| Phillies | 2.5 | .535 |
| Diamondbacks | 3.5 | .471 |
| Brewers | 4.0 | .470 |
| Mets | 4.0 | .504 |
As you can see, we have a few knowns, and a hell of a lot of unknowns. Looking to be one of the more exciting MLB Septembers in recent memory. Enjoy!
Like this article? Share it on Twitter or Facebook. Like us? Follow us on Twitter (@big3sportsblog1) or like our Facebook page (@big3sportsblog). Not a fan? Tell us why!