Steroids Are Not Allowed. But Tommy John Surgery Is?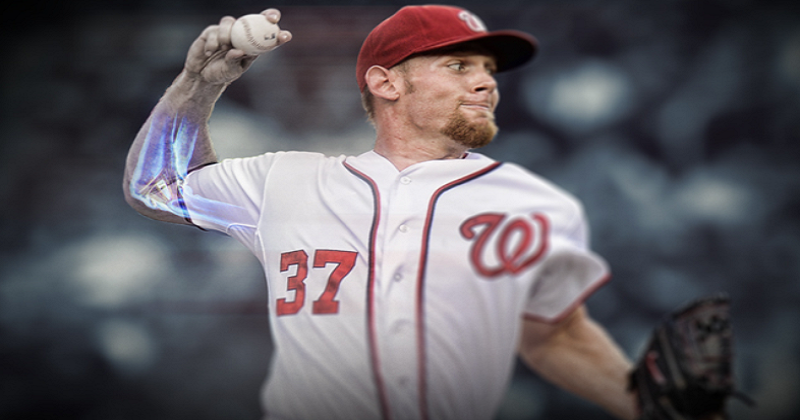 As we all know, steroids and other performance-enhancing drugs (PEDs) are not allowed in sports.  Players use them, sure, but the Leagues at least make attempts to keep them out of their games.  And most everyone seems to be on-board with that.  Well, aside from pro wrestling, but that's OK.
I have a question though, what about other things athletes are able to do that are "performance-enhancing"?  Like for example, a surgery.  That is definitely not the same thing as taking a banned substance, but it can absolutely make an athlete better.  And that is never questioned and always accepted.
For this article, I am going to focus on baseball players, and Tommy John Surgery.  There are plenty of other procedures that athletes (from all sports) can have done, but this is definitely the most well-known.
Back in 1974, 31 year old Tommy John permanently damaged the ulnar collateral ligament (UCL) in his pitching arm.  Dr. Frank Jobe performed a surgery called ulnar collateral ligament reconstruction, which replaces the UCL with a tendon from somewhere else in the patient's or a cadaver's body.  Groundbreaking at the time.  Even after the surgery, the chances of John pitching again were still very bleak.  However, he came back in 1976, and ended up pitching another 14 years until the ripe age of 46.  Needless to say, the surgery was a success.  So successful that the surgery is now simply known as Tommy John Surgery.
Since then, the surgery has been performed on roughly 331 MLBers, a total of 378 times.  287 of those 331 are pitchers.  Currently about 1 in 4 MLB pitchers has had the surgery done.  This surgery is very common among college players as well, and is even being performed somewhat regularly on teens.  Very regularly actually.  An estimated 57% of the Tommy John Surgeries performed in the last decade were on kids between the ages of 15 and 19.
And it's not just your average pitchers benefiting from the surgery.  Here are some pitchers that have had the surgery, and in an effort to keep the list small, these are only pitchers that have led the League in a category after the surgery.  Had to contain the list somehow, right?
Tom Candiotti
David Wells
Matt Morris
Aníbal Sánchez
Brian Wilson
José Mesa
Jason Isringhausen
Kerry Wood
John Smoltz
A. J. Burnett
C. J. Wilson
Fernando Rodney
Chris Carpenter
Stephen Strasburg
Jacob deGrom
Adam Wainwright
John Lackey
Charlie Morton
Patrick Corbin
Lance Lynn
As you can see, these aren't just your journeymen pitchers, trying to get a few more years out of their career.  Some of these are stars.  Most of these pitchers had long, successful careers after the surgery.
This is where it gets interesting.  Like I said before, this is not the same thing as taking PEDs.  I am not making that direct comparison.  But, like we always wonder how much steroids helped the sluggers back in the 90's and 00's….don't we also wonder how much the Tommy John Surgery has helped these pitchers?  Did it give them a couple more mph on their fastball?  Did it make the break on their curveball a little sharper?  Did it help them heal from injuries faster?  And how much did it extend their career?  Just like steroids, we will never really know.
Just so we're clear, I am in no way saying this surgery should be banned.  I am all for it.  And I am also not saying steroids or other PEDs should be allowed.  Actually, I could care less if they weren't banned to be honest.  Who wouldn't want to see dudes jacked up on roids hitting the ball 550 feet?  I would.  Hell, I DID love it back when baseball didn't care!  Anyways.
People were all up in arms (after the fact of course) that all these Home Run records were being broken, many even wanted asterisks next to the records and accomplishments.  They said it tarnished the game.  But I ask, why do we never hear the same conversation about pitchers who have had this surgery done?  I get it, they didn't take performance-enhancing drugs…but they had a performing enhancing surgery, right?  A PES if you will.
Something to think about.  How long until people are having this done as an elective surgery?  Doctors claim that this is NOT an elective surgery.  But let's be serious, if there is someone (a player, or even a parent of a high school kid) that is willing to pay to have the surgery performed, there will always be a doctor willing to perform it and more importantly, justify it.  You know that is true.  If they think this can give them some competitive advantage, there will be players wanting to have this surgery done, regardless of the risks.
Look, I get the fact that most of the time, not always, but most of the time these pitchers have no choice but to have the surgery.  Just like any other surgery an athlete has.  But like I said before, what if/when players start electing this surgery?  Will it be looked at differently then?
So does it come down to whether the activity (using PEDs vs having a surgery) is illegal or not?  Because there really is no fundamental difference…both are arguably making you better.  Whether it's legal or not.
Do you think pitchers who have had Tommy John Surgery, or any other athlete who has a "performance enhancing" surgery done, should be looked at differently?  I don't think there should be a negative connotation attached to the surgery, but I think it could be at least noted when talking about their accomplishments.  What do you think?
Like this article?  Share it on Twitter or Facebook.  Like us?  Follow us on Twitter (@big3sportsblog1) or like our Facebook page (@big3sportsblog).  Not a fan?  Tell us why!