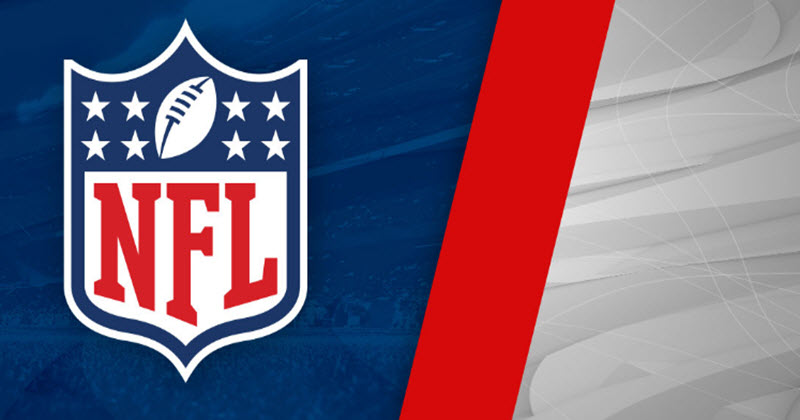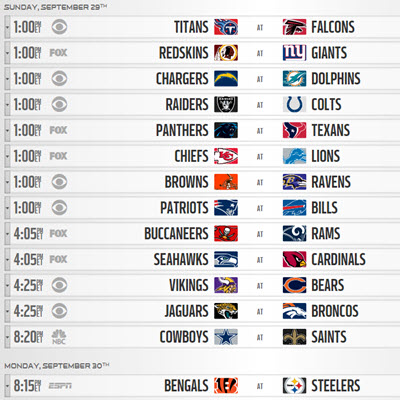 Last week – 7-8 against the spread
Season total – 18-12 against the spread
Titans @ Falcons (Falcons -4)
After blowing the Browns out in Week 1, the Titans have scored 24 points their last 2 games combined. Marcus Mariota does have 706 yards passing and no INTs, but 304 of those yards were in that Browns game. Their defense continues to play well, but the offense is sputtering. As for the Falcons, when will they, specifically their offense start playing up to their potential? With Matt Ryan, Julio Jones, and Devonta Freeman, there is no reason they should be averaging 20 points per game. Matt Ryan is averaging over 300 yards per game, but is also averaging 2 INTs per game. If they can start eliminating the turnovers, I expect them to turn it around soon. I see the Falcons winning and covering the 4 points.
Redskins @ Giants (Giants -2.5)
As much heat at the Giants organization took for drafting Daniel Jones (as high as they did), you have to think they were pretty happy with what they saw last Sunday. 23 for 36, 336 Yards, 2 TD passes, and 2 TD runs. On a similar note, the Giants offense looked more inspired on the field than they have in a long time. I like where this team is headed. The Redskins on the other hand, are not heading in the right direction. Their offense has been playing ok (21 points per game), but their defense has been awful, giving up 30+ points in each of their 3 games. The injury to Saquon Barkley will certainly slow down the Giants offense, but I still think they can put up points. I like the home Giants to win and cover the 2.5 points.
Chargers @ Dolphins (Chargers -15.5)
When will this Chargers offense show up? When you look at their statistics, it looks like they should be scoring in bunches. Philip Rivers is averaging 315 Yards per game, Keenan Allen has 400+ Yards receiving, and Austin Ekeler and Justin Jackson have combined for over 300 Yards rushing. Yet they are averaging only 20 points per game. How?! On the other hand, you have the Dolphins. They are averaging just over 5 points per game, and giving up just over 44 points per game! A historically bad start to a season. As much as I want to pick the Chargers to cover, I just don't trust them enough. I will pick the Chargers to win, but the Dolphins will cover the 15.5 points.
Raiders @ Colts (Colts -6.5)
The Colts are one of the more surprising teams in the season thus far. Even though their point differential is -1, they are 2-1, and have played some gutsy games. Loss in overtime, won by 2, won by 3. Jacoby Brissett's stats do not jump out at you, but he does have 7 TDs to only 1 INT. Effective. The Raiders, after beating Denver in their opener, have gone on to lose by 18 (Chiefs) and 20 (Vikings), and have not looked good doing it. Aside from rookie Josh Jacobs, their offense has not played great, specifically Derek Carr (4 TDs, 3 INTs). These teams do actually matchup pretty well, but they are going in opposite directions, and the game is in Indy. That said, I will take the Colts to win and cover the 6.5 points.
Panthers @ Texans (Texans -4)
The Texans are 2-1, and are a Will Lutz 58 yard field goal away from being 3-0. Deshaun Watson has played very well, the Carlos Hyde / Duke Johnson duo has been very productive in the backfield, and they have 4 players with over 100 Yards receiving. On the Panther side, it will be interesting to see how Kyle Allen responds after his impressive performance last week. 19 of 26, 261 Yards, 4 TDs. Was that a fluke, or is he that good? Flying under the radar this year is Christian McCaffrey, who is averaging 150 yards from scrimmage. If Houston can load the box and stop him, I see the Texans winning and covering the 4 points. Odd stat – The Panthers are last in their Division, yet are the only team in their Division with a positive point differential. Weird.
Chiefs @ Lions (Chiefs -6.5)
Doesn't this spread seem a little low? I know the Lions are at home, and I know the Lions have had a somewhat surprising 2-0-1 start. They've been a nice story. But this is the high-flying Chiefs, who are averaging 34 points per game. Patrick Mahomes is the early pick for the MVP, and the Lions pass defense is 22nd in the NFL. Doesn't it seem like a lock for the Chiefs to score 40? I will take the Chiefs to win and cover the 6.5 points.
Browns @ Ravens (Ravens -7)
The Ravens offense has been the most surprising unit so far this season, averaging 37 points per game (albeit 59 were against the Dolphins). Lamar Jackson has exceeded all expectations, and Mark Ingram already has 5 TDs on the season. The Browns on the other hand, have not lived up to the off-season hype. Shocker, I know. Both Nick Chubb and Odell Beckham have played well, but Baker Mayfield has all of 3 TDs, to go with 5 INTs. Not exactly what the 2019 Browns had in mind. If they lose this game, with the schedule they have coming up, this team may begin spiraling out of control. Since it is a Divisional game though, I see it being a tough, close game. I do think the Ravens will win, but the Browns will cover the 7 points.
Patriots @ Bills (Patriots -7)
Exactly how good are these Patriots? Well, we don't really know. They are 3-0, with a league-best +89 point differential. But the combined record of their 3 opponents thus far? 0-9. The up and coming Bills, also with a 3-0 record, will be the first challenge they will have this season. Also worth noting, the Bills haven't played anyone yet either, with their opponents having a combined 1-8 record. The Bills have been a pleasant surprise this season, are they that good? Josh Allen has put up some yards, but sports a 3 to 3 TD to INT ratio. If rookie Devin Singletary plays (held out of practice earlier in week), in theory they have a shot. If not, good luck. Either way, I will take the Patriots to win and cover the 7 points.
Buccaneers @ Rams (Rams -9.5)
The Rams do not appear to be suffering from a Super Bowl Hangover most expected they would. They have not been as dominant on offense as I expected they would be, but their defense is giving up only 16 points per game. Good enough for a 3-0 record. The Buccaneers, despite a 1-2 record, have not played bad football. Their defense has given up a lot of points (26 per game), but their offense has been better than they are getting credit for. The Ronald Jones / Peyton Barber duo has over 320 yards rushing, and Mike Evans and Chris Godwin have almost 500 yards receiving. It all comes down to Jameis Winston though. He has been wildly inconsistent (it's kind of his thing), but did play very well last week with 380 yards, 3 TDs, 1 INT. I think this spread is a little high, so I will take the Rams to win, but take the Buccaneers to cover the 9.5 points.
Seahawks @ Cardinals (Seahawks -5)
The Seahawks may be 2-1, but they don't feel like it, do they? They beat the winless Bengals by 1, beat the Ben Roethlisberger-less Steelers by 2, then lost to the Drew Brees-less Saints. A win is a win, I acknowledge that, but I don't feel great about them right now. The Cardinals have been about what I expected this year. I said in the pre-season that they may not be good, but they will be exciting. And they have been. Kyler Murray at times looks like the next big thing…and then he doesn't. In each of his 1st 2 games he threw for over 300+ yards, then his 3rd game he set an NFL record for the lowest yards per attempt (with over 30 completions). With the Seahawks in the bottom half of passing defense, I think he will bounce back this week. I will take the Cardinals to win outright.
Vikings @ Bears (Bears -2)
These teams have had very similar seasons thus far. Both are 2-1 (somehow tied for last place in Division), both defenses rank in the top 5 in the NFL, and both offenses have been wildly inconsistent. The offensive units are loaded with weapons, but the Quarterbacks (Kirk Cousins & Mitchell Trubisky) have not played near expectations. Well below actually. I give the Bears the slight advantage by being at home, and I give the Bears the slight disadvantage by coming off a short week. Hardest pick of the week. I guess I will take the Vikings to win outright.
Jaguars @ Broncos (Broncos -3)
The Broncos investment in Joe Flacco is not looking like a great one at this point. The Denver offense is scoring less than 16 points per game, and Flacco has thrown all of 2 TDs. Couple that with a defense that has not been as good as advertised, their 0-3 record is not shocking. The Jaguars on the other hand, despite their 1-2 record, are exceeding expectations, as evidenced by a -2 point differential (their 14 point loss to the Chiefs heavily factors into that). D.J. Chark and Chris Conley have combined for over 475 yards receiving, and Gardner Minshew and his moustache have played, well, outstanding. 692 yards, 5 TDs, and 1 INT, to go along with 80 yards rushing. Most surprising player in this young season. With the Broncos being a 3 point favorite at home, essentially means these teams are equal. I disagree. I will take the Jaguars to win outright.
Cowboys @ Saints (Cowboys -2.5)
A 2.5 point spread?! The Cowboys look like the best team in the NFC, averaging 32 points per game. Dak Prescott has been playing at an MVP level, and Ezekiel Elliott has been proving he deserves to be paid top dollar. Oh, and their defense is 4th in the NFL in scoring (allowing less than 15 points per). The Saints are 2-1, but have a -10 point differential. If Drew Brees was playing, I would say the Saints of course have a chance. But he is not. I can't see Teddy Bridgewater putting up enough points. Easiest pick of the week, by far. Cowboys win and cover the 2.5 points.
Bengals @ Steelers (Steelers -4)
I bet this matchup is not what ESPN signed up for. The 0-3 Bengals vs the 0-3 (without Big Ben) Steelers. I am not sure how to analyze this one, as both teams have been dreadful. They have given up the 5th and 6th most points in the NFL. They have scored the 5th and 8th least points in the NFL. Can I pick the under instead?! Since I have to pick the game, I will take the Steelers to win, but the Bengals will cover the 4 points. Whatever.
Like this article? Share it on Twitter or Facebook. Like us? Follow us on Twitter (@big3sportsblog1) or like our Facebook page (@big3sportsblog). Not a fan? Tell us why!