Hail To The Chiefs – Destined For A Dynasty? Don't Be So Sure.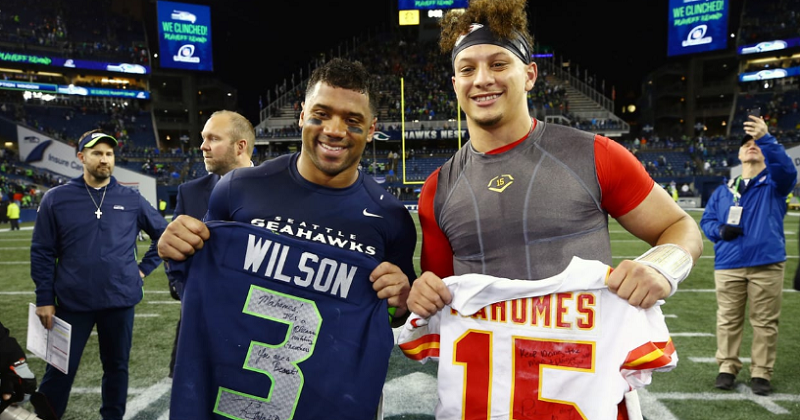 The Kansas City Chiefs just won the Super Bowl.  Led by young phenom Patrick Mahomes, it's reasonable to think this is the 1st of many, right?  Seems logical.  Their fans, the media, the "experts" all think they will be back multiple times over the next 5-10 years.  How couldn't they?
There are plenty of reasons to think they will be back.  They have a Hall of Fame Coach in Andy Reid, one of the best young Quarterbacks we have ever seen, countless weapons on offense, a solid defense, a relatively young roster, and most of their key players are locked up for another 2-3 years.  A recipe for sustained success.  Like I said, plenty of reasons.
But will they?
We have seen this before.  I can think of a few examples (below) where it was known that a team would be back for more.  A dynasty in the making.  Whether it be after a team loses a Super Bowl…"Don't worry, this team will be back."  Or after a team wins a Super Bowl…"We will see this team here again soon."  It doesn't always work that way.
Remember the 2010 Green Bay Packers?  In just his 3rd year as a starter, Aaron Rodgers led the Packers to an improbable Super Bowl victory against the Pittsburgh Steelers.  They were the youngest team in the NFL at the time, and with Rodgers entering the prime of his career (27 years old), it was assumed by everyone that this would be the 1st of many Super Bowls for Rodgers and the Packers.  Well, despite 3 NFC Championship Game appearances since…they have never been back.
Remember the 2013 Seattle Seahawks?  Led by Russell Wilson in his 2nd year in the NFL, they blew out the Denver Broncos to win the Super Bowl.  They had an absolutely dominant defense in the Legion of Boom, and with Wilson just 25 years old, it was, like the 2010 Packers, assumed they would be back for more.  They did make the Super Bowl the following year, but (aided by a bonehead playcall by Pete Carroll) lost to the Patriots…and have not been back since.
Point being, just because you got close or even won, nothing is guaranteed.  There are a few reasons for this.  Some obvious, some not.
It's hard to win a Super Bowl. This one is less obvious than you'd think.  There are 32 teams in the NFL, and each year there are about a half dozen with a legitimate shot.  Even if you're one of those upper echelon teams, you have at best a 20% chance of winning it.  Odds are not in your favor.
Once you win the Super Bowl, the target has been placed on your back. Not only are you no longer taking anyone by surprise, you will get the best from every team, every game you play.  For some teams, you are their Super Bowl.
This one is the most important, and often overlooked. You know how much Patrick Mahomes made this past season?  $4 million.  Not exactly chump change, but for a starting Quarterback, especially at his level, it's nothing.  What's going to happen when Mahomes signs a $40 million (or more) per year contract?  That is $35+ million that is not being spent elsewhere.  Is he worth it?  Yes.  But overall, the team typically suffers.  More often than not, it will be your defense, as management will feel obligated to keep sinking money into the offense to keep the highly paid QB loaded with weapons.
Has this happened before?  Yes.  In 2013, Russell Wilson made $681,085.  Before the 2015 season, he signed a contract with an average salary of $35 million per year.  On a related note, the Legion of Boom, the unit largely responsible for those Super Bowl runs…no longer exists.  Bruce Irvin left after the 2015 season; Richard Sherman and Cliff Avril were released, and Michael Bennett was traded after the 2017 season; and Earl Thomas left and Kam Chancellor retired after the 2018 season.  What was once a dominant defense, is now gone.  Is Wilson still playing at an MVP caliber?  Absolutely.  But has the team had the success it had before the contract?  No.
Similarly, when the Packers won the Super Bowl in 2010, Rodgers was making $6.5 million per year.  He now makes $33.5 million per year.  Do you think that $25+ million would be helpful to bolster that defense?  Or perhaps get a 2nd Wide Receiver?!  I believe it would.
Hell, the same can be said about Joe Flacco.  After leading the Baltimore Ravens to Super Bowl title in 2012 (making $6.8 million), he signed a $120 million contract.  He never led the Ravens near the Super Bowl again.  Speaking of the Ravens, they better enjoy Lamar Jackson while they can.  You know he's getting paid soon.
Side note - Perhaps more Quarterbacks should consider taking a pay cut to allow their teams to spend more money elsewhere.  Well, we know that's not going to happen.  But if they did, it's very possible that their Super Bowl chances would increase dramatically.  Oh by the way, advertisers love winners, you can make up your money that way.  Another approach would be to marry a super-model.  It's worked for Tom Brady.  His wife is worth upwards of $400 million, which makes it a little easier to take a team friendly contract!
My point is, Quarterback is the most important position on the field (and in all of sports).  I believe they should be paid accordingly.  But the MOST valuable Quarterbacks are the ones still in their rookie contracts.  Because once they get their first big paycheck, you just lost about 10% of your salary cap you once had.  Enjoy it while it lasts.
Look, I would love to see the Chiefs win a couple more.  They are a very likeable team.  Mahomes may go down as one of the best ever and seems like a legitimately good guy.  And Andy Reid?  How can you not love him?  But as dynastic as everyone assumes this team will be…it doesn't always work out.
So Chiefs fans, enjoy it while it lasts.  The door can slam shut just as fast as it opened.
Like this article?  Share it on Twitter or Facebook.  Like us?  Follow us on Twitter (@big3sportsblog1) or like our Facebook page (@big3sportsblog).  Not a fan?  Tell us why!