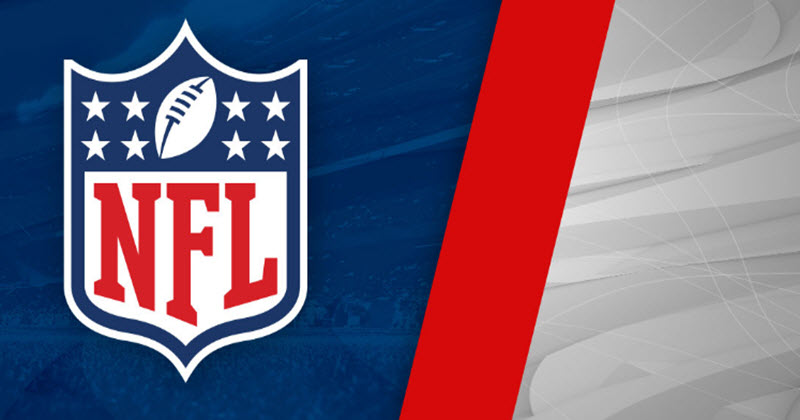 The 2019 season is finally here!!! Kickoff is in about 3 hours, so, time for some predictions. As always, each and every one of these predictions are 1 injury away from being thrown directly into the toilet.
AFC East
With the Miami Dolphins being in clear rebuild mode, seems very odd they would name Ryan Fitzpatrick their opening week starting QB. But, they did. They took a flyer on Josh Rosen, but all signs indicate that he may not be the answer. Despite a few weapons at RB & WR, they are looking to be the worst team in the NFL. Count them out.
The Buffalo Bills had a nice Draft, and have an even better defense. This team's inexperience might be holding them back now, but their future is very bright. Josh Allen looks like he could be a very good QB, and rookie Devin Singletary has looked spectacular in pre-season. Give this team a couple more years.
The New York Jets made a splash by signing Le'Veon Bell, and do have some nice weapons on the offensive side of the ball. But with a below average defense, and a not quite ready Sam Darnold, no Division title for them yet.
The New England Patriots have won the Division 15 of the last 16 years. Is there any reason to think they won't win it in 2019? I can't think of one. The New England Patriots are winning the AFC East. Easiest prediction in the list.
AFC North
Remember when the Cincinnati Bengals made the Playoffs 6 out of 7 years? Yeah, that run is officially over. Andy Dalton's career has not taken off, and at 31, does not appear that he will be making a big jump anytime soon. Joe Mixon is a very nice RB, but unfortunately they don't have much else on offense. With a lower tier defense, tough to imagine this team won't finish last in the Division.
Despite the Baltimore Ravens losing C.J. Mosely and Terrell Suggs, the addition of Earl Thomas may off-set that. You can usually count on their defense being upper level. On the offensive side of the ball, the signing of Mark Ingram may help, but with a mediocre WR corps, it's not looking great. Unless QB Lamar Jackson outperforms all expectations, looking like an 8-8 year in Baltimore.
The Cleveland Browns have been the trendy pick this off-season. And why not? They had a very nice season last year, Baker Mayfield is coming into 2nd year, and the team added Odell Beckham, Jr., Jarvis Landry, & Kareem Hunt (out about half the season). Can't miss pick, right? Unfortunately these real trendy picks usually end up not working out. This team has some very volatile personalities, and are a couple bad weeks away from imploding. Seems inevitable. And fun to watch.
Despite losing Le'Veon Bell (officially) & Antonio Brown, I still think the Pittsburgh Steelers are the best in Division. Ben Roethlisberger is still a top QB, and if James Conner and JuJu can replicate their 2018 seasons, it's possible they are better off without those distractions and just playing football. With what looks to be a very good defense, I see the Pittsburgh Steelers returning back to the top of the AFC North.
AFC South
Aside from Delanie Walker, the Tennessee Titans don't really have any top-level players. On either side of the ball. And Marcus Mariota has proven he is not going to be an elite-level QB. With that said, I see the Titans finishing last.
2 weeks ago I would have said the Indianapolis Colts would be winning this Division. But after Andrew Luck announced his retirement, that changed. Jacoby Brissett was one of the better backup QBs…but starter? Not so much. They do have some very nice players on offense, and a top-10 quality defense, but with a backup QB getting thrust into the starting spot 2 weeks before the season, might be a rough start. They may end up being a solid team, but it'll take a while.
The Jacksonville Jaguars were the trendy pick coming into the 2018 season…and that did not pan out. At all. Their defense took a step back, and Blake Bortles took a biiig step back. 2019 looks to be an improvement though. Nick Foles, despite not being elite, should be a drastic improvement from Bortles. And if, and I mean IF, Leonard Fournette can stay healthy, their offense should make some strides. If their defense can get back into the top 10, they might be in the hunt for a Playoff spot. Check that, I see them grabbing an AFC Wild Card spot.
Although I do not believe this team is all that great, the Houston Texans are the least flawed team in the Division. They have a top 5 WR in the league (DeAndre Hopkins), and possibly a top 10 QB (Deshaun Watson). Their defense lost a couple playmakers (Tyrann Mathieu & Kareem Jackson), but if they can remain solid, tough to see the Houston Texans not winning the Division. De facto I guess.
AFC West
The Oakland Raiders were one of the bottom-feeders last season, but did significantly shuffle their roster for this upcoming season. The addition of Antonio Brown in theory makes them a lot better, but we will soon find out how good he is without Big Ben throwing to him. Despite the revamped roster, I see another last place finish coming. Partially because of all their question marks, and mostly because of the Division they play in.
The Denver Broncos added Joe Flacco in the off-season, pairing him with a couple solid weapons in Phillip Lindsay & Emmanuel Sanders. But with Sanders on the wrong side of 30, and Flacco never having returned to his Super Bowl form, it seems reasonable to assume this team will go as far as their defense takes them. Simple as that. But this Division is simply too good.
The Los Angeles Chargers have possibly the biggest question mark coming into this NFL season. If and when will Melvin Gordon report to the team? For the sake of this conversation, let's assume he does play. On paper, they have arguably the best QB-RB-WR combinations in the NFL. Phillip Rivers is playing the best football of his career, and Gordon and Keenan Allen are both top 10 at their position. With the defense playing at a top 5 level, this may be the best Chargers team in many years. Not enough to win the Division, but enough to secure an AFC Wild Card spot.
The Kansas City Chiefs had one of the worst defenses in the NFL last season. A defense that ultimately cost them a trip to the Super Bowl. Despite the loss of Justin Houston and Dee Ford, they added Frank Clark & Tyrann Mathieu, and brought in Steve Spagnuolo as the Defensive Coordinator. If this defense can at least move up to the middle of the pack, this team might be even better than it was last year. Oh, and they also have one of the better offenses the League has ever seen. With Patrick Mahomes, Tyreek Hill (unfortunately not suspended), Sammy Watkins, & Travis Kelce, this offense is absolutely loaded. Unless Mahomes gets injured or takes a major step back, the Kansas City Chiefs are a lock to win the AFC West.
NFC East
The New York Giants have one the, if not the best RB in the League in Saquon Barkley. But that's about it. Eli Manning is clearly nearing the end, and with Daniel Jones looking good in the pre-season, safe to assume it will be his team soon. Regardless of when that happens, this team is destined to finish last this year.
The Washington Redskins do have a couple nice players on the offensive side of the ball, with Jordan Reed and a seemingly rejuvenated Adrian Peterson. But with Alex Smith still on the sidelines after that gruesome leg break, I don't see Case Keenum leading them near the Playoffs. They did add a couple nice pieces to the defense, but it won't be enough.
In theory, the Dallas Cowboys look like one of the better teams in the NFC. The combination of Dak Prescott, Ezekiel Elliott, and Amari Cooper, and an upper echelon offensive line, this offense can be lethal. But with all the contract talks dominating their summer, it feels like that drama will carry well into the season. I see an under-achieving season ahead, with both Dak & Zeke putting their financial needs before the team's success. I see them getting close to the Playoffs, but for everyone's entertainment, let's hope they don't. Update – Since the time of this writing, Zeke has been signed to a long-term contract. Damn it. We can still hope they unravel early and often. For entertainment value of course.
The Philadelphia Eagles have one of the better WR corps in the NFL, with Alshon Jeffery, DeSean Jackson, & Nelson Agholor, along with 2 young, potential star RBs in Jordan Howard and Miles Sanders. If Carson Wentz can stay healthy (this is a huge IF), this team should cruise to the NFC East title. Worth noting, if Wentz does go down this year, their Nick Foles safety valve is gone. As would their Playoff chances. Assuming Wentz plays the whole season, I see the Philadelphia Eagles winning the East.
NFC North
In most other Divisions, the Detroit Lions could have a legitimate shot at winning it. But unfortunately for the Lions, they are not in any other Division. Their offense is actually quite solid, with Matthew Stafford at QB, Kerryon Johnson / C.J. Anderson at RB, Kenny Golladay, Danny Amendola, & Marvin Jones at WR, and rookie T.J. Hockenson at TE. But with a low ranked defense, in this Division, not happening.
The Chicago Bears may have the best defense in the NFL. They gave up the least points last season, and Khalil Mack is an absolute beast. But is their offense good enough? They have plenty of weapons, including Tarik Cohen, Allen Robinson, Trey Burton, and rookie David Montgomery. But is Mitchell Trubisky good enough? He's a serviceable QB, but in this loaded NFC, I don't see them making the Playoffs. Close, but no.
The Green Bay Packers are coming off back to back losing seasons for the first time since 1991. With Mike McCarthy out after 13 seasons, the Packers come into 2019 as somewhat of a question mark. They completely revamped the defense, which desperately needed it. Aside from losing Randall Cobb, their offense remains the same. They have a solid RB in Aaron Jones, a top 5 WR in Davante Adams, and a slew of young, unproven WRs behind him. Oh, and Aaron Rodgers. Despite a "down year" last season (4,442 yards, 25 TDs, 2 INTs), he is still the best QB on the planet. If he and new Head Coach Matt LaFleur can get on the same page early, I see them having a comeback season and grabbing an NFC Wild Card spot.
The Minnesota Vikings are one of the more balanced teams in the NFL. They had a top 5 defense last season, and most of that defense is back. Their offense can be explosive, with the likes of Dalvin Cook and Kyle Rudolph, and the best WR tandem in Adam Thielen and Stefon Diggs. Somewhat of a question mark is Kirk Cousins. At times he looks outstanding, and at times he looks, well, not. He has never won a Playoff game in his career, but he will get his chance again, as I predict the Minnesota Vikings to win the NFC North.
NFC South
The Tampa Bay Buccaneers reloaded their defense, using their first 5 draft picks on that side of the ball. There should be improvement there. On the offensive side, Mike Evans and O.J. Howard are both very solid, but this offense will go as far as Jameis Winston takes them. He has showed signs of being very good, but his character and leadership qualities have always held him back. If he can pull it together, they progress forward. This may be his last chance.
The Carolina Panthers, despite having one of the better RBs in Christian McCaffrey, and one of the more under-rated QBs in recent memory (Cam Newton), doesn't have much else to offer. An average offense, and an average at best defense, equals an average season. Looking like 8-8.
The Atlanta Falcons boast one of the more star-studded offenses in all of the NFL. Matt Ryan, Devonta Freeman, & Julio Jones can score points at a very fast rate. However, their defense can give points up just as fast. They should have a solid season, possibly even making a run at the Playoffs, but I believe they will fall just short.
The New Orleans Saints may have the most talented offense in all of football. Drew Brees, Alvin Kamara, and Michael Thomas, plus new additions Latavius Murray and Jared Cook equals a lot of points. Emphasis on a lot. Their +151 point differential last year was the best in the League. Even if their defense stays average, the New Orleans Saints should be a lock for the NFC South.
NFC West
The Arizona Cardinals may still be the worst team in the NFC West, but that doesn't mean they won't be exciting. The defense added a couple nice pieces, which should put them in about the middle of the pack. But all eyes will be on Kyler Murray, the 1st overall pick in the Draft. He may end up being a star in the future, but expect him to take his lumps this season. Either way, he will be exciting to watch.
The San Francisco 49ers had a very good off-season, adding Kwon Alexander and Dee Ford, and drafting Nick Bosa, which should all bolster their poor 2018 defensive effort. On the offensive side, the addition of Tevin Coleman adds to the already solid offense. George Kittle is one of the better TEs in the NFL. It all starts and ends with Jimmy G though. Will this be the year he stays healthy and makes the big jump? He has the potential. I think he's 1 year away though. Good season, but not quite Playoff ready.
The Seattle Seahawks defense has taken some steps back in the last few years, but they still remain in the upper half. The addition of Jadeveon Clowney should help make up for the loss of Earl Thomas. On the offensive side, it all falls on Russell Wilson, as it has for several years. He has never missed a start in his 7 years in the NFL, and continues to get better and better. He has just enough weapons to make that offense go. Not dominant on either side of the ball, but I believe good enough to sneak into the NFC Wild Card spot.
The Los Angeles Rams may feel the effects of the Super Bowl loss. Most teams do. But this team is loaded. The offense scored almost 33 points per game last year, and with Jared Goff, Todd Gurley, and a WR core of Robert Woods, Brandin Cooks, and Cooper Kupp, tough to imagine they won't do it again. Aaron Donald may be the best defensive player in the game, and the defense is looking to be top 5 this year. Can't seem to think of a scenario where the Los Angeles Rams don't win the NFC West.
Super Bowl
Coming out of the NFC, I like the Rams. Despite the Super Bowl hangover that seems to hit all teams, and the absolute egg they laid in said Super Bowl, this is the most talented team in the NFC. Possibly the NFL to be honest. Tough to see anyone beating them in the Playoffs.
Coming out of the AFC, I like the Patriots. Do I think they are the most talented team in the AFC? No. Do I think they are the best team in the AFC? Also no. But do I have any reason to pick against them? Also, a big no. Until Bill Belichick retires, and/or Tom Brady retires, I see no need to stop picking them. 9 out 18 years. And counting.
For the actual Super Bowl (rematch) – I am picking the New England Patriots. Why? See paragraph above.
Now, tell me what you think!!!
Like this article? Share it on Twitter or Facebook. Like us? Follow us on Twitter (@big3sportsblog1) or like our Facebook page (@big3sportsblog). Not a fan? Tell us why!